Peggy Gonyon joins The Lake Life Realty Group
Peggy Gonyon, a Michiana native with a lifelong connection to lake living, joined The Lake Life to work exclusively with Lake Property Buyer's. Peggy will concentrate on helping buyers identify and acquire the ideal property for them among the myriad choices in southwest Michigan.
Peggy grew up in an Elkhart family with a lake cottage. She bought her own family's cottage in Three Rivers about 20 years ago and built a large home on Long Lake more than 10 years ago. More recently, she sold that property and built a smaller home near Shavehead Lake. Her son bought a second home on a lake two years ago.
"I'm real familiar with a lot of the lakes around the area," she says. "My family are very much all water people – we all enjoy the kayaking, the pontoon rides, the tubing, the speedboating. I know which lakes are good for that."
Buyers who work with Peggy will get a boat ride on lakes of their choice to get a flavor of each location's culture and lifestyle. They might be looking for a smaller fishing lake, a larger watersports lake, or something between; a quiet getaway or an energetic party scene.
"There's something for everybody in the lake area in Michigan," she says. "My expertise is knowing what the best properties out there for the buyers are – if it's a second home, a place to escape to; if permanent, a place to come home at the end of the day."
Peggy, who worked for years as a nurse, got her first real estate license in Indiana in 2000 and her broker's license for Indiana in 2015, when she went into real estate full-time, and is dual licensed in Michigan. Over the years, she became acquainted with Paul DeLano's successful service on the lakes and is excited to be part of The Lake Life team!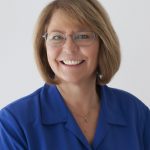 Peggy Gonyon
Lake Buyer Specialist
Cell (269) 445-8876
Email [email protected]